St. Pete's 2021 MLK Dream Big Parade Application
Parade Date: Monday, January 18, 2021 Start time: 11:00 A.M.
The MLK Dream Big Parade application must be signed and received by January 8, 2021. ALL entry applications are subject to review approval by the parade organizers. All entries must include entry fee with application (some exceptions apply*). Please make a copy for your records. Make checks payable to Advantage Village Academy (AVA).
If mailing payment, please print out your application and return application with payment to: AVA 833 22nd Street S., St. Petersburg, FL 33712.
Any questions? Email: info@mlkdreambig.com
VENDOR REGISTRATION REQUIRED!
Any non-registered vendors will be asked to shut down immediately and removed
Registration Deadline 1/8/2021
Advantage Village Academy (AVA) will host St. Pete's 2021 MLK Dream Big Showcase. We are working with the City of St. Petersburg and the Parade will begin at 11 A.M. and end around 1:30 P.M. Following the parade, St. Pete's 5th Annual Family Fun Day will begin at 2 P.M. and end at 7 P.M. You may choose to vend along the Parade route and reroute into Tropicana Field parking lot 7 or all day in or near the Tropicana Field lot 6 along 1st Avenue South. ALL Vendors are expected to maintain good integrity, practice safe methods of food or merchandise handling and conduct their affairs honestly. This is a FAMILY EVENT with a ZERO ALCOHOL and DRUG TOLERANCE.
Parking is FREE in Tropicana's Lot's 5 & 9
(parking lot 5 is off of 1st Ave S & lot 9 is off of 4th Ave S)
WATER & ELECTRICITY:
Water and Electricity are NOT provided. Vendors are responsible for their own generators, fire extinguisher, extension cords, tables and tents.
EXTENSION CORDS:
(a) Must be a minimum of 3-wire, heavy duty and rated for the load intended. (b) Power supply cords must be in good condition (no splices or bare wires.). (c) Cannot pose a tripping hazard. All cords, wires, hoses, etc., that are located within a path of travel must be ramped or placed within a cord cover.
TABLES:
(a) As required by the Americans with Disabilities Act, all service tabletops should be at least 36" wide not exceeding 36" from the ground. (b) If seating is provided, accessible seating with companion seating is required. There should be adequate space for wheelchairs and the knee clearance should be at least 27 inches from the ground.
TENTS:
Overhead protection shall be provided at all food service operations. Vendors must supply their own trash containers for inside their tents. (a) Premises shall be kept clean and free of any litter and garbage. (b) Multiple tents permitted not to exceed 120 square feet each. (c) Separate tents for cooking and serving/dining. (d) All tents must be secured no stakes permitted in non- grassy areas. Sand bags are recommended to secure tents in Tropicana lot.
FIRE EXTINGUISHER:
(a) Minimum of U.L. rated 2A10BC fire extinguisher inspected and tagged by a licensed fire extinguisher dealer. (b) A U.S. rated 40BC fire extinguisher inspected and tagged by a licensed fire extinguisher dealer is required for deep fat fryers.
FOOD VENDOR REMINDERS:
Food License or Certification must be visible the entire event.
Obtain food from approved sources
Keep all cooking equipment should be as self contained as possible
All vendors serving prepared foods shall provide an adequate supply of potable water for cleaning and employee hand washing
Wash hands thoroughly before and after handling food. No bare hand contact with ready to eat foods
Wiping cloths must be stored in an approved sanitary solution
Keep foods covered and protected to prevent flying insects landing on food, contamination or public health hazard
Do not store food items on ice used for beverages
Keep hot foods at or above 140◦ F and cold foods at or below 41◦ F
Thaw foods properly
Dispose of solid and liquid waste properly and routinely
ANY UNCORRECTED VIOLATIONS OR NON-COMPLIANCE MAY RESULT IN BOOTH CLOSURE BY DBPR, FIRE DEPARTMENT OR DREAM BIG REPRESENTATIVE (ALCOHOL AND DRUG VIOLATIONS WILL RESULT IN POLICE ASSISTED EVENT REMOVAL). FOR UPDATES, VISIT MLKDREAMBIG.COM
St. Pete's MLK Parade & Family Fun Day Vendors
ALL VENDORS MUST:
Register (hand deliver or mail application to: 833 22nd St South St. Petersburg, FL 33712)
Pay non-refundable fee payable to: AVA, Inc. (cash, money orders & credit cards accepted at class)
Attend Training Class (individual or group representative must be present for 2 hours)
EVENT DETAILS: MONDAY – JANUARY 18, 2021
(Vendors will not be allowed to set-up or breakdown outside of scheduled times)
(Vendor locations will be assigned at each class. Payment must be confirmed prior to location assignment)
Vendor Training Classes Will Be Held At Campbell Park Recreation Center 601 14th St. South St. Petersburg, FL 33705
Thursday, December 3, 2021
Thursday, December 10, 2021
Thursday, December 17, 2021
Thursday, January 7, 2021
Thank you for becoming a part of this Federal holiday Celebration in the City of St. Pete!
PROUDLY HOSTED BY ADVANTAGE VILLAGE ACADEMY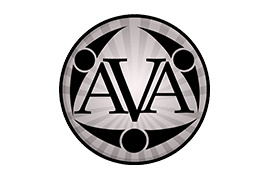 AVA exists to educate, empower and enhance the quality of life for individuals that will promote self-sufficiency, financial stability and economic development. We provide supervision and guidance to many of the disadvantaged and deprived youth within the local vicinity.
Learn More
About AVA
GET INVOLVED AND HELP CELEBRATE MLK